2010-07-20
New picture of Hoff Stormatic Cutie
New picture of Hoff Stormatic Cutie to be seen
---

2017-06-16
Auction 14th of July
The 15th of July will we arrange "Swedish Summer Sale". Catalogue can be downloaded at the webpage. Welcome!
2016-06-01
Auction 15th of July
The 15th of July will we arrange "Bra-Ko Milking Herd Dispersal". Catalogue can be downloaded at the webpage. Welcome!
2015-04-08
Spring Tag Sale and Open House
The 15th and 16th of May We will have an Open House and Tag Sale at the farm. ALL animals will be priced and available to buy. Very welcome!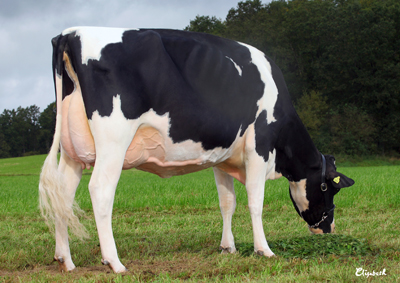 2013-02-13
Swedish Spring Sale 2013
The Swedish Spring Sale 2013 will be held the 16th of May at our farm. 30 top class heifers will sell!
2012-11-05
Sweden Nationals 2012
had a succesful weekend during this years Sweden Nationals. The heifer STY-LE-SA Joyfuls Red Jewel won the youngest heifer class and Joelsson Drake Roxy was namned Senior Champion and Reserve Grand Champion.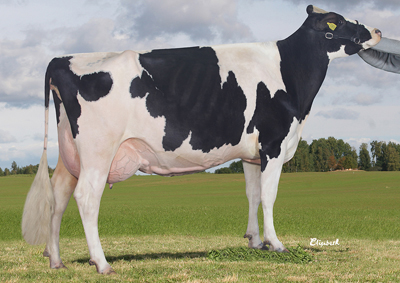 2012-03-18
KHW Jasper Attention VG87
KHW Jasper Attention VG87 has four daughters selling in the sale the 17th of May. Bid high and bid last to choose from her three daughters by Goldwyn or maybe buy her only Damion daughter! KHW Jasper Attention VG87 was the sale topper at our Winter Sale 2010 for 139 000 SEK and is a grand daughter to Kamps-Hollow Altitude EX95!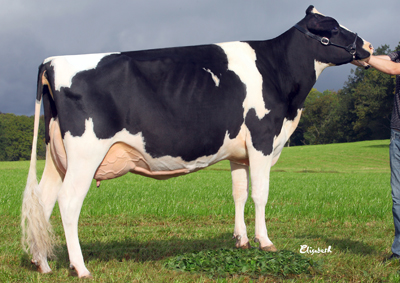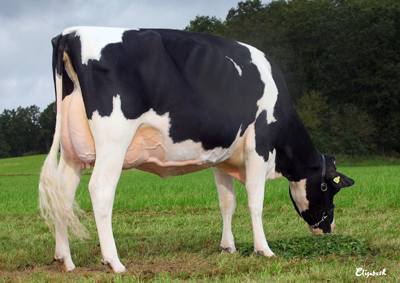 2012-03-18
Annelund Rudolph Sonya EX91
A Shottle dughter from Annelund Rudolph Sonya EX91 will sell along with a gr daughter by Palermo x Leduc x Rudolph Sonya. Sonya is over 110 tonnes milk lifetime and was just fresh with her eighth calf, a heifer by Sanchez!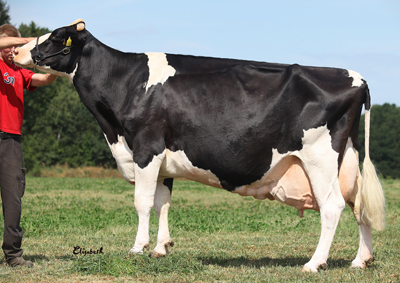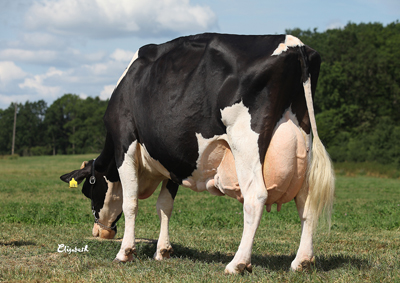 2012-03-18
Animals for sale in Swedish Spring Sale 17th of May
There will sell two heifers from the Renita Ranger family. A red September gr daughter and a Goldroy from the sale topper at BKE Sale 2010 - Minister Rebecka. Also selling two daughters sired by Dundee from Pynacker Elyta Goldwyn VG87. Dundee x Goldwyn - magic cross!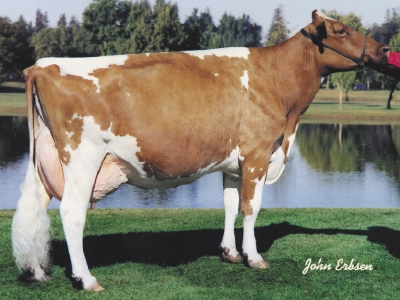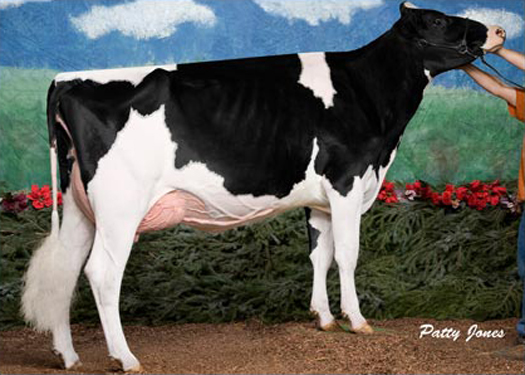 2012-02-28
Heifers from the Elegance-family in the Swedish Spring Sale 17 May
A grand daughter to Elegance sired by Damion will sell in the Spring Sale. This black beauty is from an EX Stardust daughter to Elegance. Also selling a Mac daughter from a Durham-Lee-Linjet Eileen EX96-Elegance EX96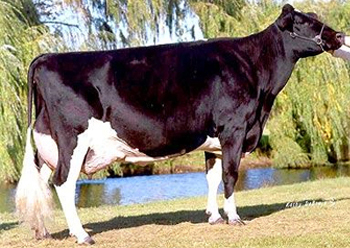 2012-01-23
Sale May 17th 2012
May 17 is set for our next sale. This time it will be part of Semex Swedens 25th anniversary. Welcome!
2011-11-02
Sweden Nationals
At the just finished Sweden Nationals we took home a real Grand Slam! The three cows that participated were the three best at the show according to judge Mark Rueth. The three cows were recently purchased at the Hoff Holstein Dispersal. Hoff September Paradise EX94 2E was Grand Champion, Senior Champion and best udder at the show. Hoff Zenith Dear EX92 was Reserv Grand Champion, Reserv Senior Champion. These two cows are in partnership with Hoff Holstein. Hoff Roy Lausa VG88 was Honorable Mention Grand Champion and became Intermediate Champion . She is in partnership with Per and Anneli Stensson.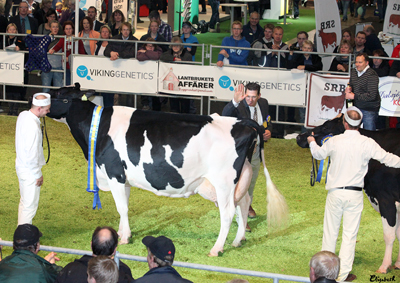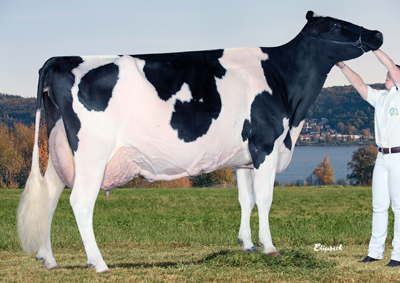 2011-11-02
KHW Jasper Attention
Sadly we have to report that KHW Jasper Attention died because of intestine problems. She is the best heifer we have ever freshened and was scored VG87 as a 2 year old. This grand daughter to Kamps-Hollow Altitude has left us two Goldwyn daughters and one sired by Damion.
2011-08-31
New classification
We classified three cows in the end of August. Hoff Stomy Roxee received EX90 on her third calf. Ekeröd Buckeye Beatrice received EX90 on her third calf. The highlight of the day was KHW Jasper Attention who received VG87 as a 2 year old. The best heifer we have ever freshened! Will be shown at the National Show this fall.
2011-08-31
New information about the cows
New and updated information about our cows on the page "Our cows"
2011-08-31
Shottle daughter to Sonya
Now we have a new born daughter to Sonya by Shottle. She looks very promising!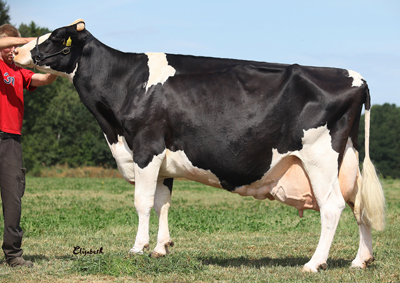 2011-07-20
KHW Jasper Attention fresh
KHW Jasper Attention was fresh in the end of May with a heifer calf by Damion. She also has two daughters by Goldwyn. She looks awesome and will participate at the National show this fall. Will be flushed in the fall.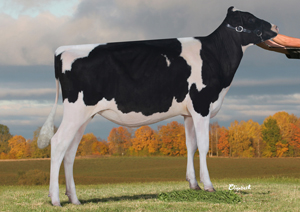 2011-05-17
Results Swedish Spring Show
Friday the 13th May Bra-Ko had their Swedish Spring Sale. 26 heifers sold for an average of 40 615 SEK. Thanks to all the buyers and sellers. Animals sold to Sweden and Finland.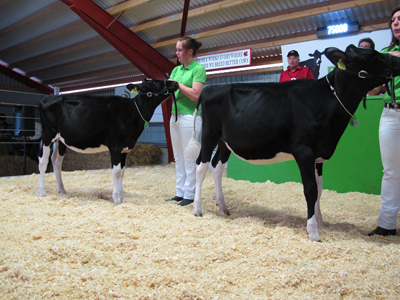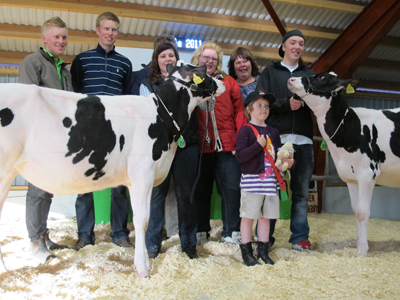 2011-03-20
Catalog Swedish Spring Sale
The catalog for the Swedish Spring Sale on the 13th of May is now available online. Click in the menu at Auction 13/5 for catalog.
2011-02-06
Spring Sale 13th of May
Friday the 13th of May is the date for our Spring Sale. Check out the website for updates of consignments.
2010-07-20
New picture of Hoff Stormatic Cutie
New picture of Hoff Stormatic Cutie to be seen
2010-07-17
New picture of Drake Roxy
New picture of Drake Roxy to be seen
2010-03-10
Results Winter Sale
The 27th of February we had our Winter Sale. 45 animals sold to an average price of 29 177 SEK. The highest price was paid for KHW Jasper Attention who sold for 139 000 SEK to Brandstadholm.
2010-01-29
Winter Sale Catalog
The auction catalog for our Winter Sale is now available for downloading. You find it under "Auction 27/2" in the menu.
2010-01-11
Semex Day 2010
The Semex Day 2010 will be held together with our Winter Sale on the 27th of February. It will be a sale with invitations too. Mer info will be posted soon.
2009-10-04
Results Grand Opening Sale
The 25th of September our Grand Opening Sale was held. 49 animlas sold with an average of 25 163 SEK. For pictures and info of the high sellers click on Auction 25/9 in the menu.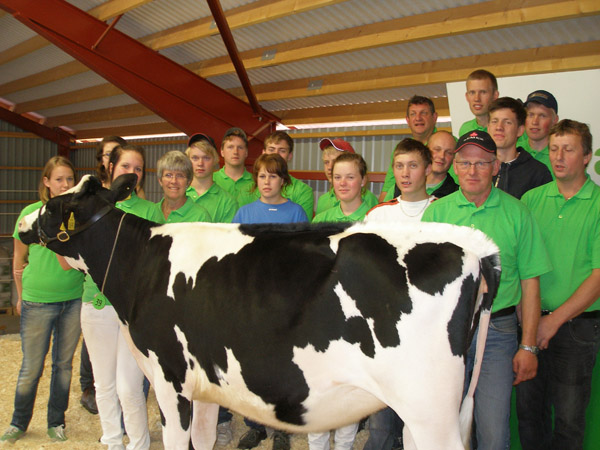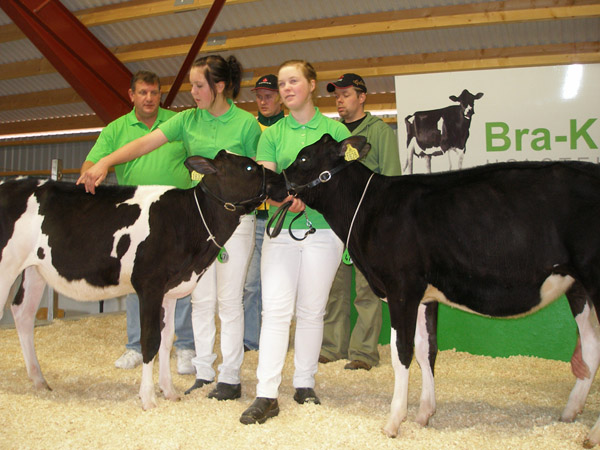 2009-08-28
Auction catalog!
2009-08-10
Grand Opening Sale
Don't miss out on our sale the 25 th of September with animals from well known families. For catalogue contact us at info@bra-ko.se
2009-08-10
Classification Hoff Stormatic Roxee
Our cow Hoff Stormatic Roxee was classified last week VG 87. She will sell in our Grand Opening Sale.